I.

Basic Principles

We design and produce various general-purpose and special order optical glass products and fiber products for the market to meet our customers' needs and provide products that are satisfactory to them.
In addition, recognizing the importance of our products as medical devices, we aim to improve customer satisfaction and will design, manufacture, and sell products with emphasis on quality that are trusted by our customers.

II.

Conduct Guidelines

1. Customer focus

We design and develop products that respond to customers' requirements, incorporate the technology and high quality that our company has cultivated, and strive to earn the trust of our customers.

2. Compliance with laws, regulations and requirements

We recognize the importance of our products in the market, and accordingly all employees shall comply with relevant laws, regulations, and requirements as fundamental.
Accordingly, we will strive to manage the chemical substances in our products in a proper manner.

3. Operation of quality management system

We will clarify quality targets based on our quality policy and medium-term management plan, always uphold the passion to challenge high targets, maintaining the effectiveness of the quality management system through such principles.
We will ensure that all employees are aware of the above principles and values through training by each department, internal announcements and other means and post them on our website and make them available to the public.

September 1st, 2018
Sumita Optical Glass, Inc.
Toshiaki Sumita - CEO
ISO9001:2015 (Quality management system) and ISO 13485:2016 (Quality management system of medical equipment) are certified.
ISO9001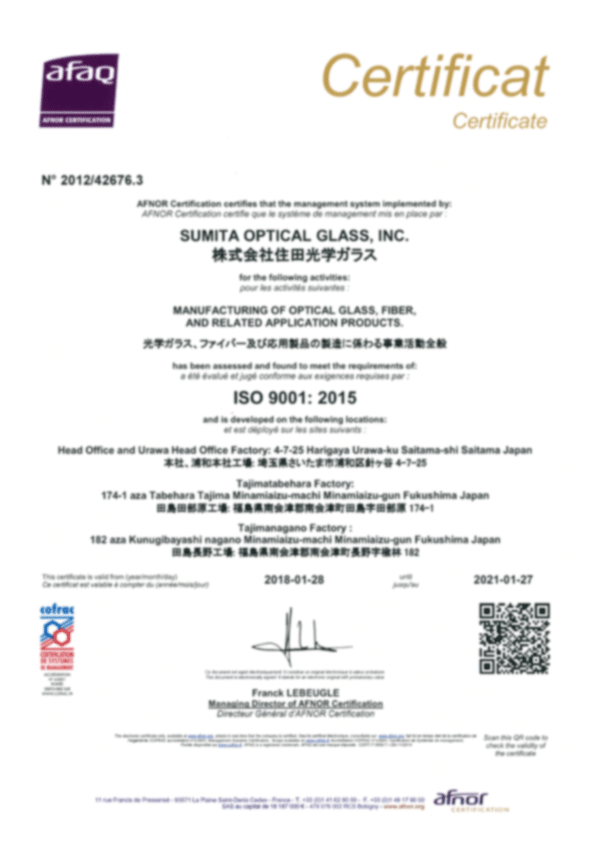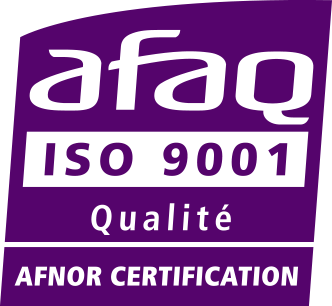 Applied Standard

ISO 9001 : 2015

Certified by

AFNOR

Registration Number

QUAL/2012/42676.3

Scope of Certificate

Optical glass, fiber optics and its related products
ISO13485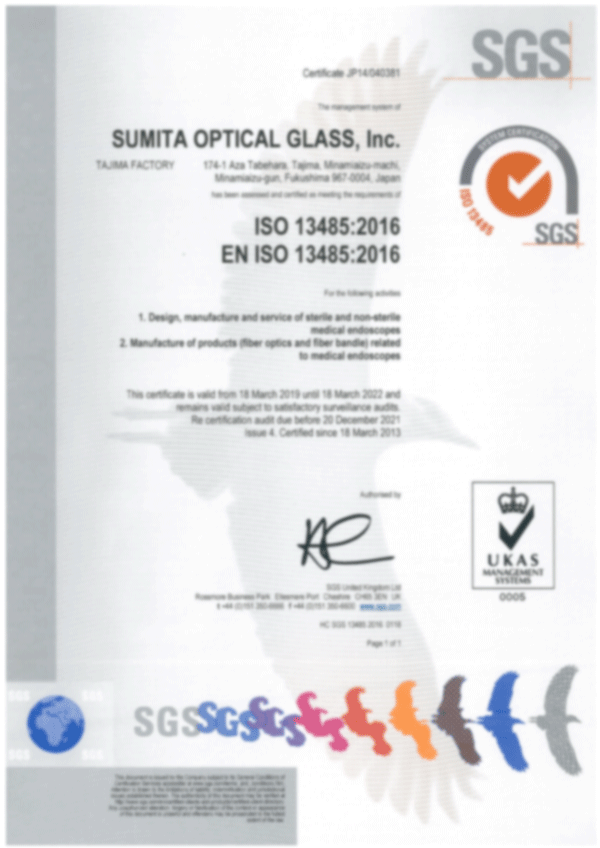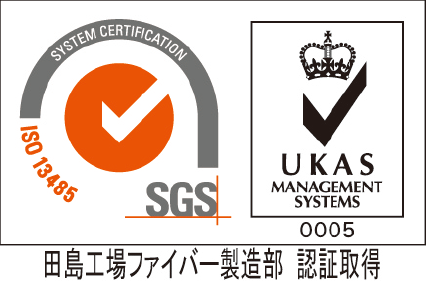 Applied Standard

ISO 13485 : 2016, EN ISO 13485:2016

Certified by

SGS

Registration Number

JP14/040381

Scope of Certificate

Design and production of medical endoscope (flexible bronchus scope) and production of related medical endoscope (fiber optics, image fiber)