Environmental / Quality Policy
[The Basic Policy]

To ensure customer's satisfaction and requests, SUMITA will strive to provide various kinds of products, including optical glass, fibers, optical applications and medical equipment from designing, manufacturing and sales. In order to reduce substances that affect the environment, we will also commit to environmental protection activities.

[The Action Policy]

1. With our high quality and technologies, we will strive to achieve the reliability by designing and developing products which meet our customer's needs.
2. In production activities, all employees will strive to ensure the compliance of relevant laws, regulations and requirements, including the appropriate handling management of chemical substances in products, to care the nature environment.
3. To reduce and prevent environmental impacts we will strive to;

cut down noises, prevent dusts and conduct proper disposal of air and water pollution.
design and manufacture environment-conscious products, considering both energy and resource saving and less waste.

4. In cooperation with governmental authorities and local residents,
we aim to raise an awareness of environmental conservation.
5. We will strive to maintain the effectiveness of management system by daily reminding of high performance goals as well as defining environmental and quality targets based on this company policy and our medium-term management plan.
Full dissemination to all employees about the above contents shall be made by in-house training and publicity, which to be disclose to our webpage.

September 1st, 2023
Sumita Optical Glass, Inc.
Toshiaki Sumita - CEO
ISO9001:2015 (Quality management system),
ISO 13485:2016 (Quality management system of medical equipment)
and ISO14001:2015 (Environmental management system) are certified.
ISO 14001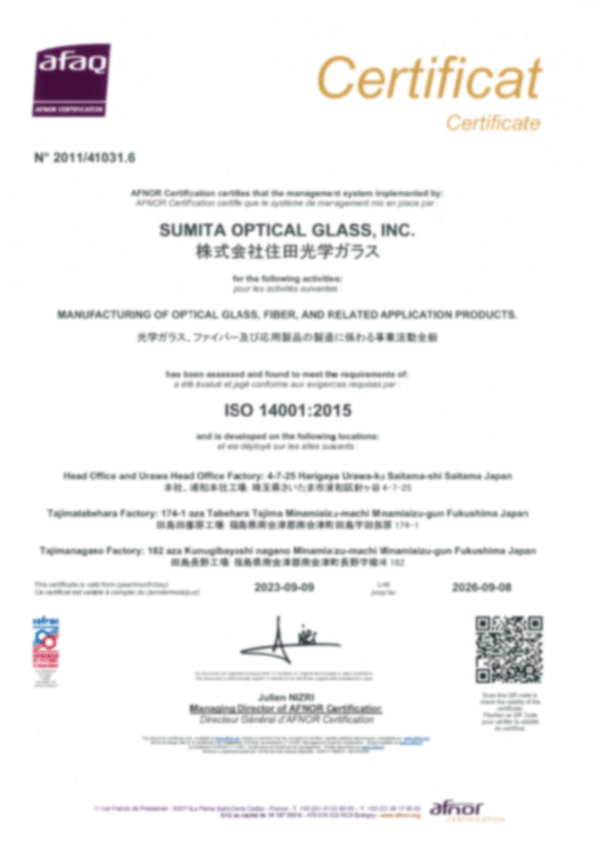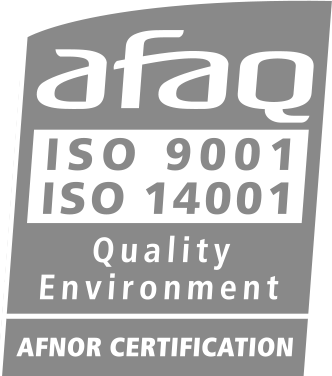 Applied Standard

ISO 14001 : 2015

Certified by

AFNOR

Registration Number

2011/41031.6

Scope of Certificate

Business relating to optical glass, fiber optics and its applied products
ISO9001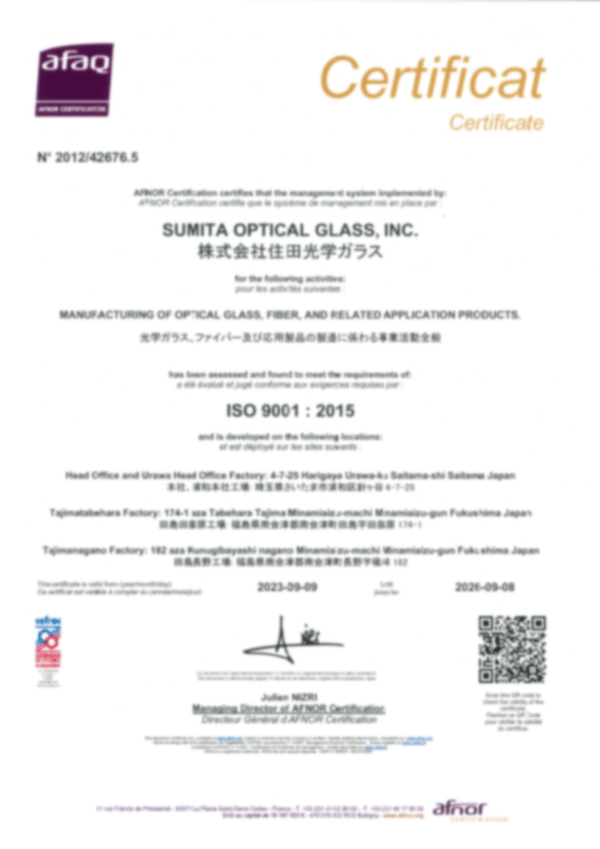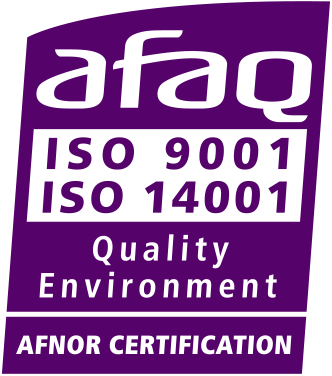 Applied Standard

ISO 9001 : 2015

Certified by

AFNOR

Registration Number

2012/42676.5

Scope of Certificate

Optical glass, fiber optics and its related products
ISO13485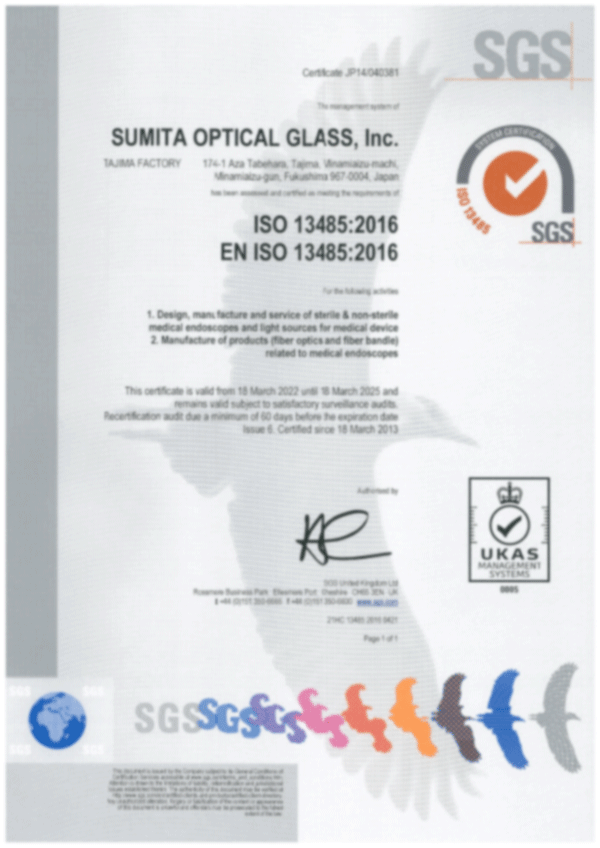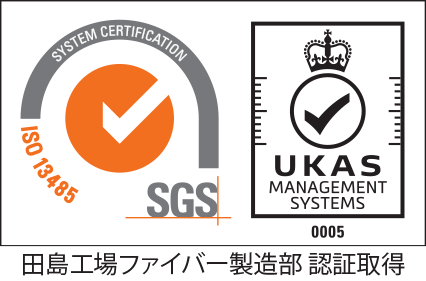 Applied Standard

ISO 13485 : 2016, EN ISO 13485:2016

Certified by

SGS

Registration Number

JP14/040381

Scope of Certificate

1. Design, manufacture and service of sterile & non-sterile medical endoscopes and light sources for medical device.
2. Manufacture of products (fiber optics and fiber bandle) related to medical endoscopes.